The College is led by a Chief Executive Officer and Registrar along with a Board of Directors. The Board consists of five appointed and four elected Directors.
The Board has approved a Skills & Attributes Matrix outlining the range of experience, knowledge, attributes and skills the Board of Directors should collectively possess.
Appointed Directors are non-licensees who are appointed by the Honourable François-Philippe Champagne, Minister Innovation, Science and Industry.
Chair and Director until 2025 AGM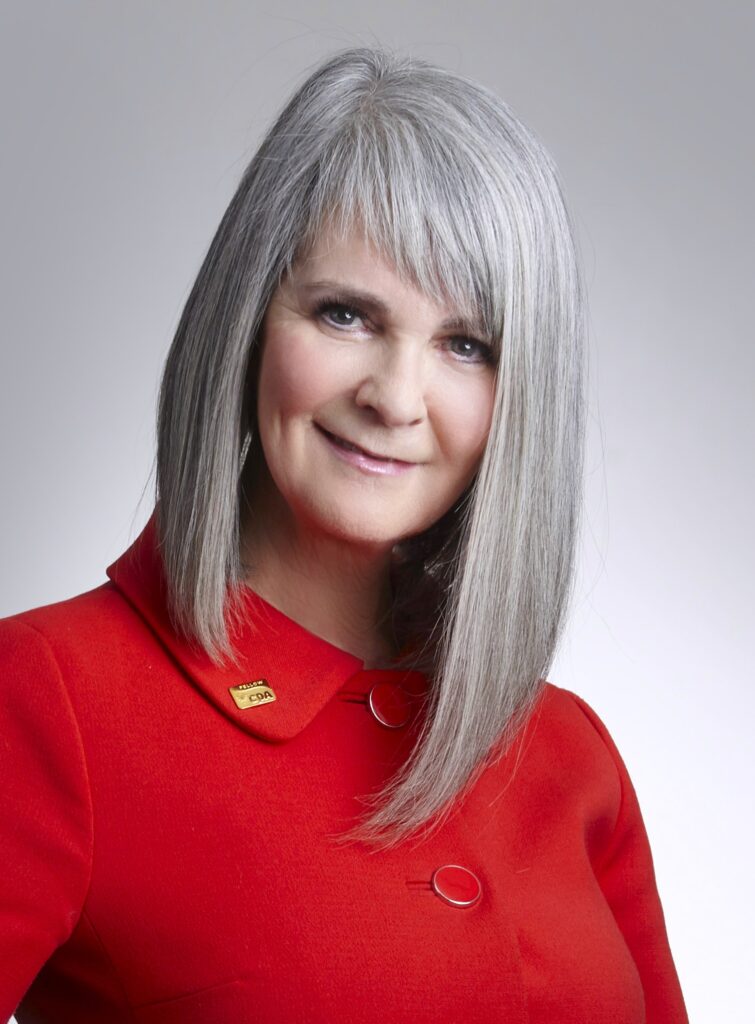 Ruth McHugh is a professional accountant, FCPA, and a governance specialist with significant experience and understanding of regulatory environments and their impacts on the innovation ecosystem.
Ms. McHugh has held C Suite roles in both the public and private sectors and has steered mergers and acquisitions from both sides of the boardroom table – as board chair and as executive management. Now in private practice, Ms. McHugh has recently led executive oversight of Alberta's Legislative Assembly Office and has served as COO of the Office of the Auditor General of Alberta.
Ms. McHugh co-chaired the Alberta Accountants Unification Agency and, in that capacity, was a leading influence in the successful merger of the CA, CMA, and CGA accounting designations to create the unified Chartered Professional Accountant (CPA) designation.
Ms. McHugh holds an MBA from Heriot-Watt University and is a graduate of the ICD-Rotman Directors Education Program. Her financial and governance acumen are valuable assets for CPATA's Board.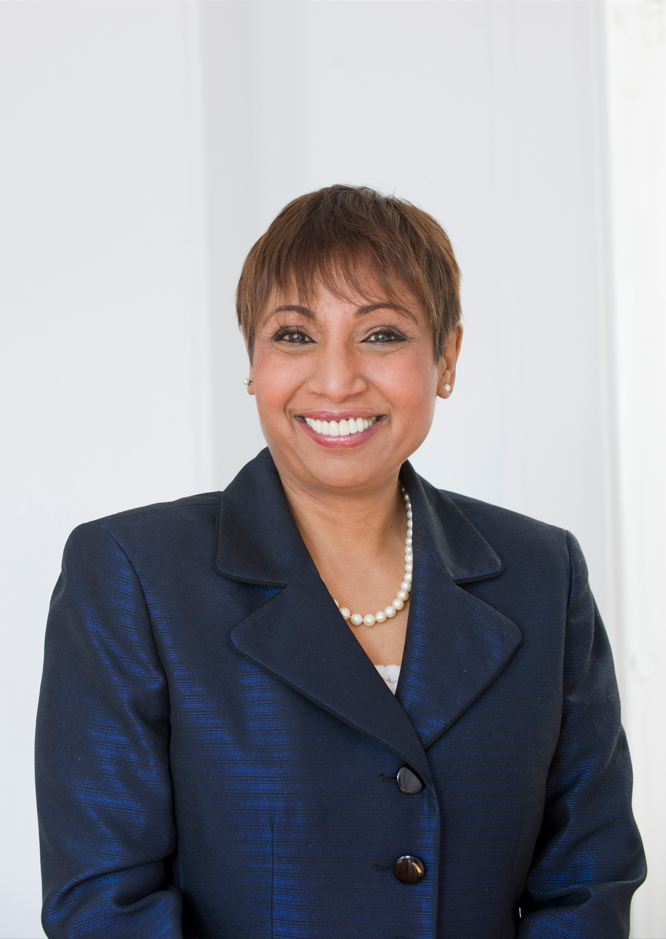 Iris Almeida-Côté, ICD.D., LL.M., M.A., IIA-CGAP is a certified Corporate Director and the CEO at INNOVACONNECT Inc., offering strategic management services in Executive Leadership, Governance, Cybersecurity, Risk management, Environment Social and Governance sustainability investing and in Finance and Audit, to Corporations, Academic institutions, and Indigenous Peoples organizations.
Chair, Canadian Space Agency Departmental Audit Committee (DAC) and Member, Citizenship and Immigration Canada DAC; Corporate Director, Public Relations without Borders; Conseil de Status de la Femme; Saint Justine University Hospital Corporation; Institut Études International de Montréal; INNOVACONNECT Inc and the CPATA Board's Audit and Risk Committee. She is proficient in English, French and Spanish.
A jurist, she has familiarity with the changing legislative and regulatory frameworks. She trained in Cybersecurity and Risk Management at Harvard University. A strategic and agile C-Suite leader, Iris served as CEO – The Royal Society of Canada; President and CEO – Canadian Pension and Benefits Institute, President, and CEO – Canada World Youth, Senior Director, Policies & Programs – Parliamentary Centre Rights & Democracy; Director – Partnership Africa Canada, Deputy Secretary-General – CIDSE (Brussels) and President – MIEC (Paris). 
Iris is active in the Tech sector, Data Governance, Digital Modernization, and Intellectual Property ecosystems and has established private-public strategic partnerships in over eighty countries. Celebrated for her innovations, Iris was twice recognized as Top 100: Canada's Most Powerful Women (WXN) Women's Executive Network and the SME Passeport Award for International Commerce and Partnerships, Caisse de Dépôt et de Placement du Québec and the Board of Trade.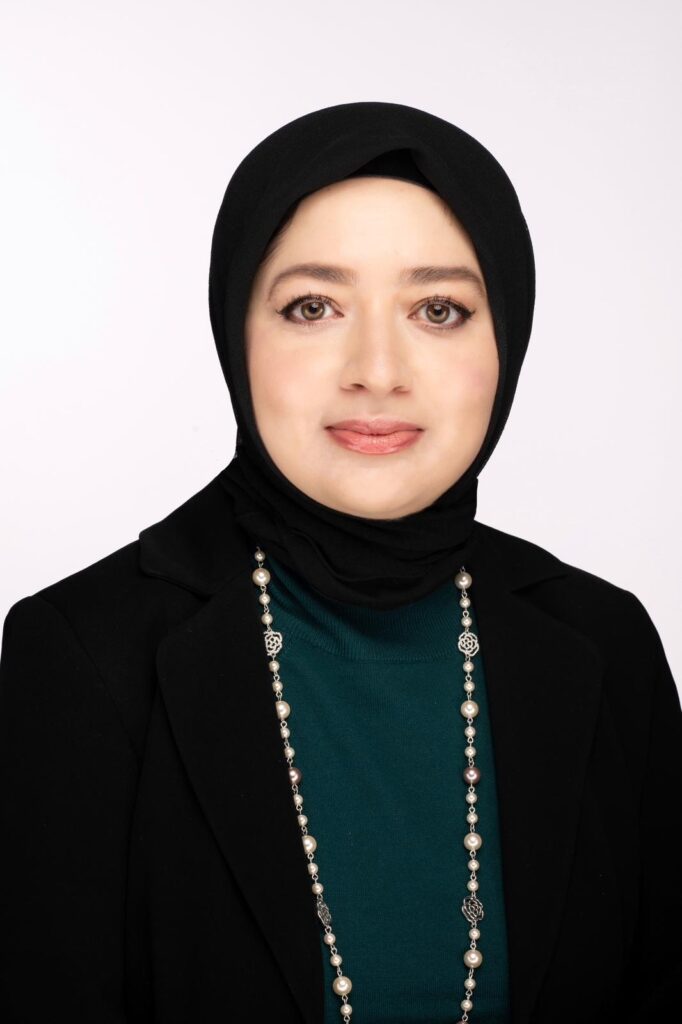 Amber Batool is an Executive Director, Global Investment Banking at CIBC.
In her previous role as Vice-President at Sustainable Development Technology Canada
(SDTC), she led on the first published intellectual property strategy for the organization;
Amber also designed and led workshops for SDTC funded entrepreneurs on
developing their intellectual property strategies. She has deep networks in the
intellectual property community, and has presented at many events, including at
the Canadian Intellectual Property Office's conference. Amber has been a member
of CPATAs Governance Committee since 2022.
Amber has held executive level positions in the public and private sector. In the UK she
worked for the Prime Minister's Strategy Unit, the Cabinet Office and the HM
Treasury during the 2008 financial crisis. Amber was Chief of Staff to several
Cabinet Ministers and was speechwriter to the Chancellor of the Exchequer. She
also supported the Prime Minister's office in briefing the Prime Minister for
Question Period.
Amber has a law degree and post-graduate diploma in law.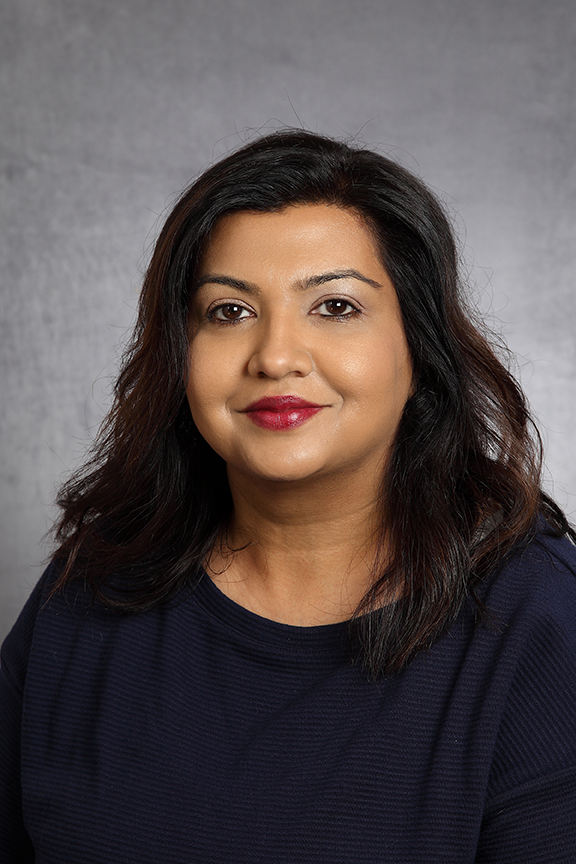 Karima Bawa is a senior fellow with the Centre for International Governance Innovation (CIGI). Her research focuses on issues surrounding the commercialization of university research and development and capacity building in intellectual property (IP) strategy for Canadian innovators.
For the past several years, Ms. Bawa has been involved in various initiatives designed to help organizations better protect and leverage their IP rights. Most recently, she joined the Standards Council of Canada Technical Committee as an expert, representing Canada's interests for the forthcoming IP Management Standard (ISO 50505). Ms. Bawa advises and supports technology start-ups and scale-ups.
Before her role at CIGI, Ms. Bawa was the chief legal officer and general counsel at Research In Motion (BlackBerry). In the 12 years she served at Research In Motion, she was a member of the senior leadership team and oversaw a global legal team. She was also a member of various strategic and operational senior management committees.
Ms. Bawa is a graduate of Simon Fraser University's Executive MBA program and BSc program. She also obtained a law degree from the University of British Columbia and is a graduate of the ICD-Rotman Directors Education Program.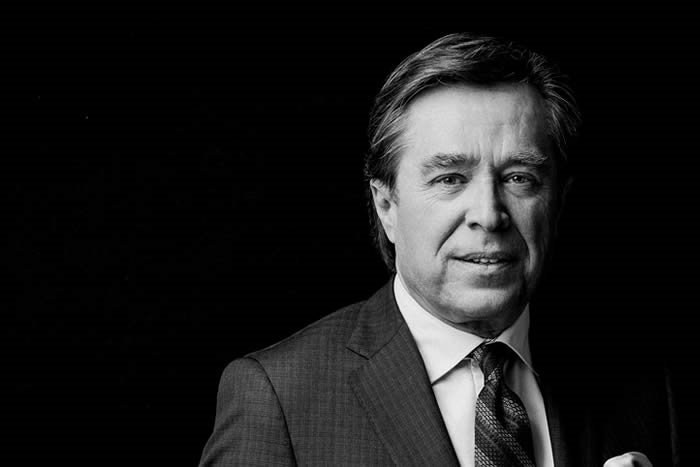 Thomas G. Conway is a partner at Conway Baxter Wilson LLP, a law firm based in Ottawa, Ontario. Mr. Conway has practised litigation for 30 years and is recognized by his peers as a leading practitioner in corporate and commercial litigation.
From 2012 to 2014, Mr. Conway served as treasurer of the Law Society of Ontario, the highest elected office of the largest regulator of the legal professions in Canada. He led several important regulatory initiatives during his tenure at the Law Society. In 2014–2015, he served as president of the Federation of Law Societies of Canada, the umbrella organization of Canada's 14 provincial and territorial regulators.
Mr. Conway is an honorary member of the law societies of Alberta, Manitoba and Saskatchewan. In 2017, the Law Society of Ontario awarded him an LLD (hon. causa) in recognition of his contributions to regulating the legal professions in Canada and to the cause of access to justice.
Elected Directors are licensees who are elected from the profession to contribute IP subject-matter expertise to the public interest mandate of CPATA's Board of Directors.
Patent Agent Director until 2025 AGM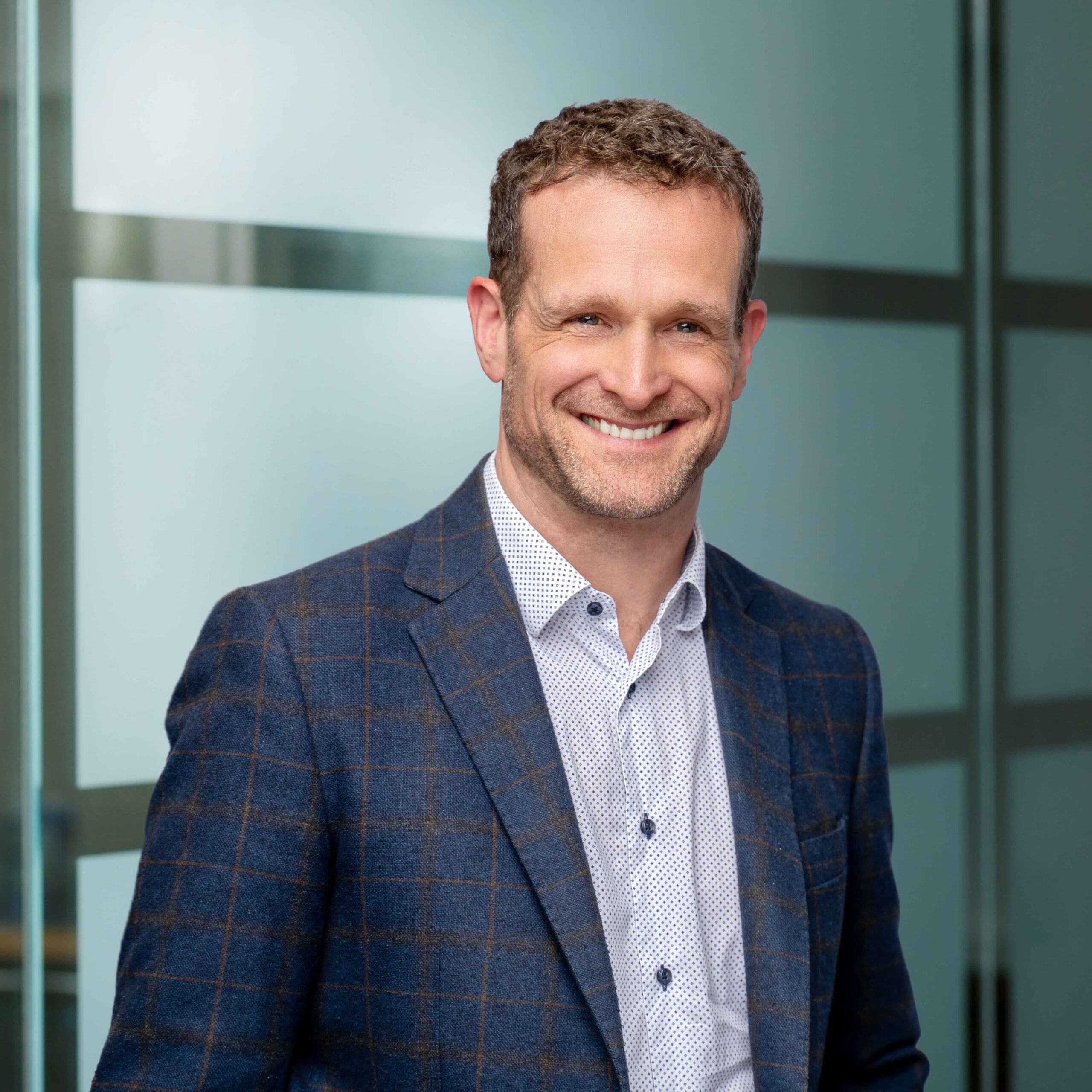 Andrew Currier is a recognized leader in intellectual property, combining experience in industry, law and academia before co-founding PCK. Andrew's industry experience includes General Counsel for a publicly-traded flat-panel display company, IP counsel for a Silicon Valley start-up, and engineer for the automotive industry. In law, Andrew practised for several years with three of Canada's national firms.
In academia, Andrew held a teaching appointment as Adjunct Professor at Western University in London Ontario, teaching patent law from 2000-2007. Cited by the Supreme Court of Canada, he is also co-author (with Stephen Perry) of Canadian Patent Law (4th ed. LexisNexis, 2021) the first text on Canadian patent law by practitioners in over thirty years.
Patent Agent Director until 2024 AGM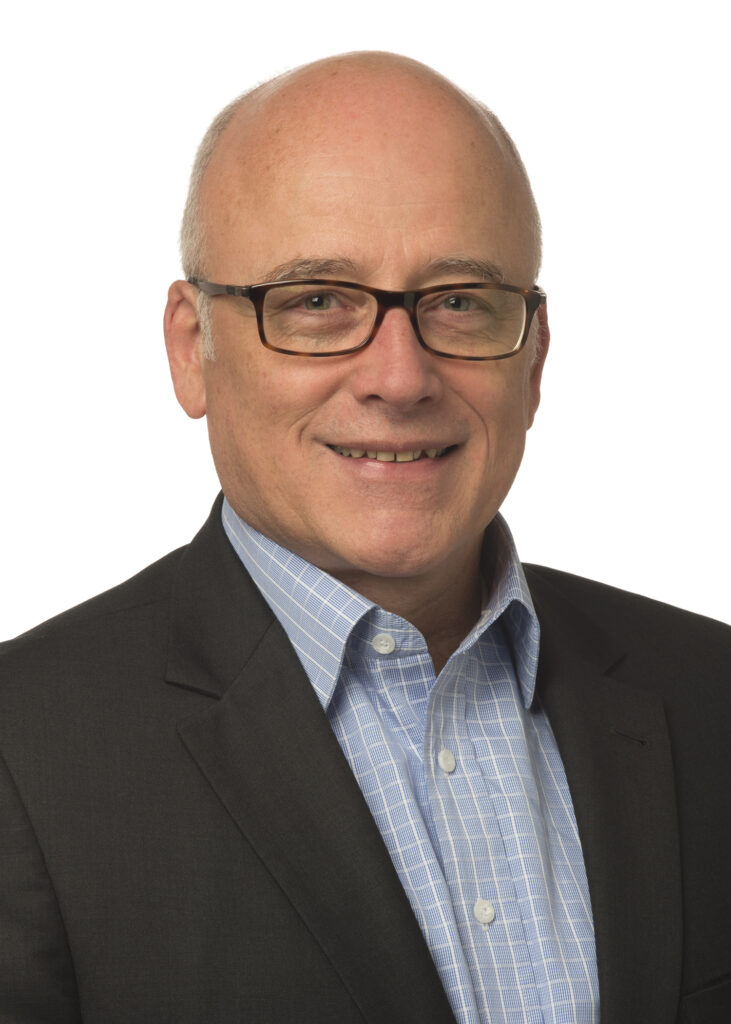 Jeffrey Astle is an intellectual property (IP) lawyer, patent and trademark agent, and business executive with over 30 years of experience. Mr. Astle was Associate General Counsel—Intellectual Property for Pratt & Whitney Canada Corp. (P&WC), at its head office in Longueuil, Quebec from 1994 until his retirement in 2021.
Mr. Astle oversaw P&WC's IP legal team responsible for implementing the company's corporate IP strategies and processes, managing its patent and trademark portfolios and IP litigation, and providing legal and business support for IP aspects of all P&WC agreements and IP- and technology-related legal matters.
Mr. Astle is a licensed Canadian patent agent and trademark agent and U.S. patent agent, is a member of the Law Society of Ontario and is permitted by the Barreau du Québec to practice law in Quebec in the capacity of Canadian Legal Advisor. He obtained his BASc in chemical engineering from the University of Windsor (1985), MASc in chemical engineering from the University of Toronto (1987) and LLB from Osgoode Hall Law School (1990).
Prior to relinquishing his membership to serve as a Director as required by the College of Patent Agents and Trademark Agents Act, Mr. Astle was a Fellow and is a Past President of the Intellectual Property Institute of Canada (IPIC), Canada's professional association of patent agents, trademark agents and lawyers practising IP law.
Trademark Agent Director until 2025 AGM Brigitte Chan has a strong commitment to intellectual property, with over 20 years of experience as a trademark agent and lawyer. Brigitte counsel clients in trademark clearance, prosecution, licensing and litigious matters, including in industrial design, copyright, packaging and labelling, and Internet-related matters, and is the Head of Bereskin & Parr's Montreal office, a leading Canadian intellectual property law firm serving clients across all industries around the world. She holds both a Civil Law and a Common Law degree from the University of Ottawa and completed an Intensive Intellectual Property Summer Program at the University of Victoria prior to joining Bereskin & Parr. Brigitte is a recognized practitioner by her peers and clients, domestically and internationally. She received the Order of Merit from the Civil Law Section of the University of Ottawa in 2021. Brigitte was member of the Advisory Board of the 2022 and 2021 Canadian General Counsel Awards, presenting the Bereskin & Parr Diversity Award. She is also a frequent author and lecturer on various topics, such as non-traditional marks, licensing and Quebec French language issues.
Trademark Agent Director until 2024 AGM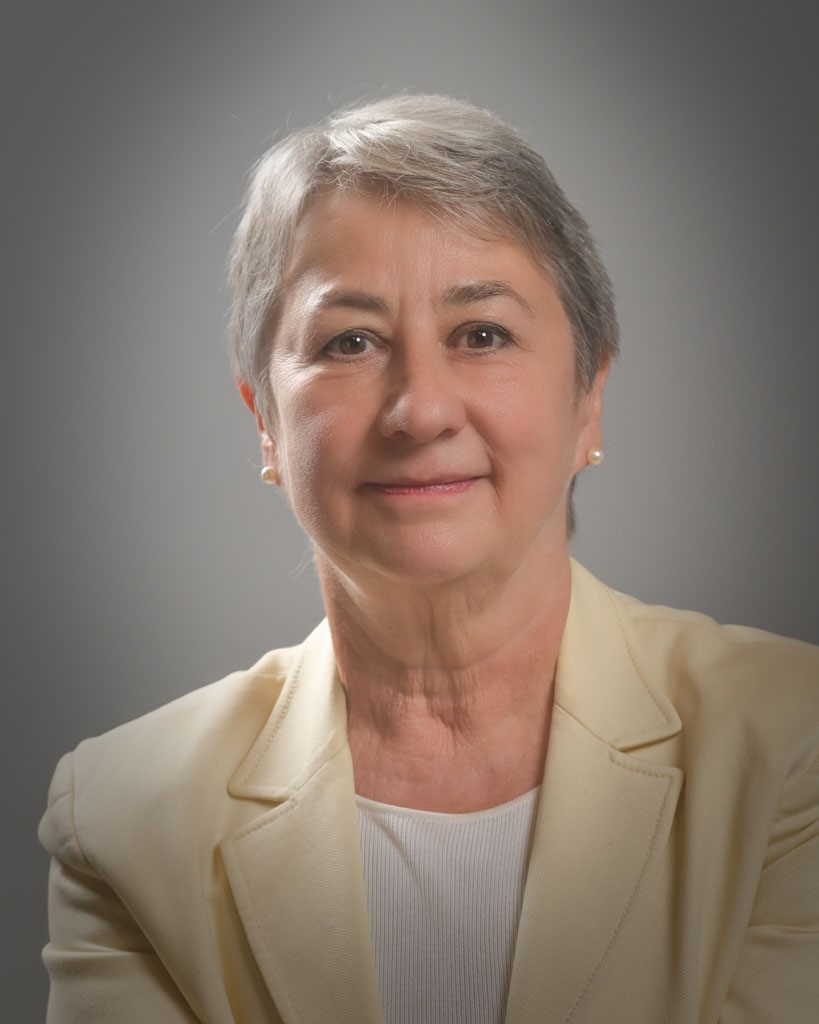 Leonora Hoicka has over 35 years intellectual property law experience, in both private and corporate practice. After 10 years with Ridout & Maybee in Toronto, she joined IBM Canada in 1993.  With IBM Canada, she performed several global roles, including managing patent and trademark portfolios and leading IP transactional teams.  Subsequently, as Associate General Counsel with IBM Corporation in New York, she served as IBM's Chief Trademark Counsel for over a decade and led IP Law teams supporting IBM's Watson business unit developing AI technologies and IBM's global patent enforcement and licensing team. 
After retiring from IBM in late 2020, Leonora has worked as an IP consultant.  Leonora has a BIS from the University of Waterloo and her law degree from the University of Ottawa.  She is admitted to the bars of Ontario and New York, is a registered Canadian patent and trademark agent, and a past president of the Intellectual Property Institute of Canada. 
1 Ministerial appointments remain in their positions until their successors are appointed by the Minister of Innovation, Science and Industry.